Fuzz, it's a tough beast to tango with. You either love it or you hate it. Personally, I love it. Here are our top picks for the greatest fuzz pedals for guitar currently available now in 2017 on planet earth.
This is really great for your classic fuzz tones. Think Jimi Hendrix and bright and squishy. Sounds great with a drive pedal after to tame it a bit. This pedal sounds like what a good vintage fuzz face should sound like.
This fuzz pedal is modeled after an old Super Fuzz circuit. It has an octave up sound that is great for single note riffs and octave solos. The voice selector lets you choose between a loose open sound to a really tight sound. We found the #1 voice setting to be a winner.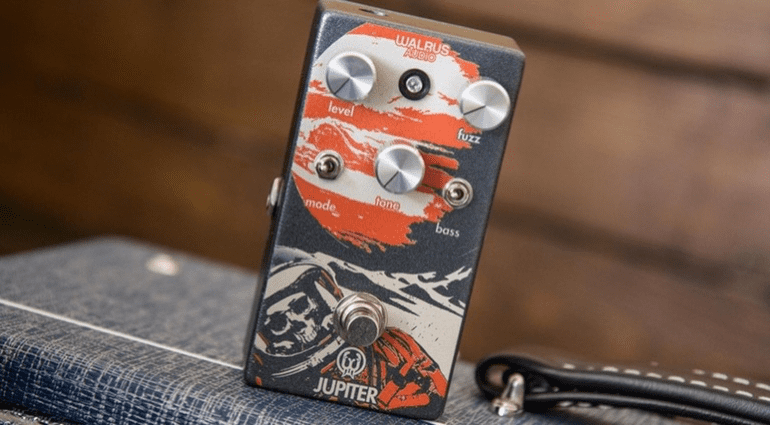 The Jupiter is a really good middle of the road fuzz. It's tweak-able enough that you can reign it in or let it get out of control and heavy on the load end. The mode and bass cutting switches are particularly handy.
This fuzz sounds huge and comes with large simple controls to match. It's easy to dial in a really gnarly heavy sound. This pedal has one of the biggest sounds on this list.
It was a difficult choice but this is a clear favorite. This pedal has stood the test of time and with the new Russian PI reissue this pedal line is obviously legendary. Side by side with the other fuzzes it was hard to choose but you just can't beat the tight low end on this. It can't get as out of control or other worldly as some of the other fuzzes but it does provide really useful heavy tones. Perfect beautiful fuzzy riffs on every setting. The price on a high quality coveted pedal like this is also just unbeatable.